MERCHANT AUTOMOTIVE 10603 261XHD TRANSFER CASE
ME10603
Regular price
$2,249.93
Save $-2,249.93
---
MERCHANT AUTOMOTIVE 10603 261XHD TRANSFER CASE
2001-2007 GM 6.6L DURAMAX (WITH FLOOR-SHIFT OPERATION)
DESCRIPTION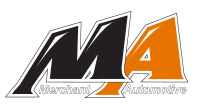 Don't let pump-rub issues take down your 2001-2007 GM 6.6L Duramax, upgrade to a Merchant Automotive 10603 261XHD Transfer Case. Merchant Automotive addresses the common issues in the factory floor-shift transfer case, making their 261XHD a more durable and reliable choice when looking to upgrade or replace your already damaged unit.
Merchant Transfer Case Pump Upgrade
The GM transfer case use a gear pump inside the case that is driven off the mainshaft. This pump forces oil to the planetary as well as the drive sprocket sleeve. The 5 tabs around the housing fit into the spots in the rear housing are what positions the pump. Over time, the pump can start to wear on the rear housing. This is commonly referred to as pump rub. Each transfer case includes the Merchant Automotive Pump Upgrade to alleviate these "Pump Rub" issues.  
Magnetic Drain Plug
Help extend fluid life, and the life of your transfer case with the Merchant Automotive magnetic drain plug. The drain plug catches debris instead of circulating it through the case. Also included is a fill plug made of high strength corrosion resistant stainless steel. 
Merchant Automotive Transfer Case Oil
The included Merchant Transfer Case Oil is specially formulated for your GM transfercase to reduce wear, increase shifting performance, increase component efficiency, and increase driveline performance by reducing clutch chatter. 
FEATURES:
NEW 261XHD Transfer Case
Upgraded For Durability & Reliability
Includes Transfer Case Pump Rub Fix
Ships With Merchant Transfer Case Oil 
Magnetic Drain Plug - Captures Small Debris
2 Year / Unlimited Mileage Warranty
Note: 
For trucks with Floor-Shift transfer case operation.
Transfer Case will not be filled when received. Each unit will use 64 fluid oz (2-quarts). 
Encoder motor is not included.