AFE 50-72003 PRO 10R MOMENTUM HD INTAKE SYSTEM
AFE50-72003
Regular price
$430.34
Save $-430.34
---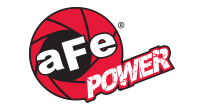 The AFE 50-72003 Pro 10R Momentum HD Intake is the next generation intake for your 07.5-09 Dodge 6.7L Cummins. The Momentum HD sealed air intake system is designed using the most up-to-date engineering tools and techniques to provide you with the perfect blend of power and protection.  This intake system is premium in every way.  From the one-piece sealed  housing with a built in sight window to the massive 1,000cfm air filter to the premium hardware. We spared no expense to give you the best intake on the market.
Unique One-Piece Housing:
The smooth one-piece sealed housing with auxiliary air scoop is used to eliminate the use of multiple-piece housings and ensure the coolest air intake charge available. A urethane plug is also included for those cold weather applications where you want to block the auxiliary air scoop.  A large, clear sight window is used for a hassle-free filter inspection.
Huge 10-Layer Performance Air Filter:
The Momentum HD is designed around a massive 1,000cfm performance 360 degree radial flow air filter with 10-layers of progressive cotton media producing  99.47% cumulative efficiency. The unique air filter to housing interface (patent pending) allows for maximum filter size which increases the available air volume while simplifying the installation process.  The air filter is wrapped in reinforced metal  providing maximum strength to prevent filter collapse. 
Premium stainless steel T-bolt clamps and a 2-ply reinforced silicone hump coupler at the turbo is used for strength and durability while also  providing the most secure installation available. Momentum HD intakes are designed with fewer parts for a quick and simple installation.
FEATURES: 
Premium Hardware 

Unique One-Piece Housing

10-Layer Performance Air Filter 
Power, Protection and Simplicity

50-State Legal (CARB E.O Number D-550-26)
CA Residents: CARB E.O. Number on file - LEGAL for use in California.