GDP TUNING GDP426006 4" OPEN AIR INTAKE SYSTEM WITH OILED FILTER
GDP426006
Regular price
$332.49
Save $-332.49
---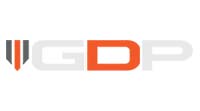 Visit XDP today and purchase the GDP Tuning 426006 4" Open Air Intake System With Oiled Filter to improve your 2011-2016 GM 6.6L Duramax LML. Constructed from quality materials, the Open Air Intake System is incredibly durable and will continue to perform in the difficult conditions. The Oiled Air Filter of the Open Air Intake System prevents damaging debris and contaminants from reaching and ruining your engine. A sleek, free-flow design avoids sharp angles that can create choke points and reduce airflow. The open design of the Air Intake System optimizes airflow and results in increased horsepower and torque. 
FEATURES:
Oiled Filter
Free-Flow Design 
Improved Horsepower & Torque
Not available for sale in the state of California
Click here to read Emissions Notice
.