FLEECE FPE-VNT63-RACE NEW 63MM VNT CHEETAH TURBOCHARGER
FPE-VNT63-RACE
Regular price
$2,499.00
Save $-2,499.00
---
DESCRIPTION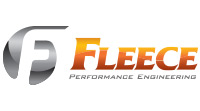 Enhance the driving experience from your 2004.5-2010 GM 6.6L Duramax with the Fleece FPE-VNT63-RACE New 63mm VNT Cheetah Turbocharger. This brand new turbocharger is a drop-in replacement that features a 63mm FMW compressor wheel, high flow Cheetah 71mm Turbine wheel, and is 100% stock appearing. This allows you to keep all factory systems intact while being able to run 40-45 PSI of boost! You'll enjoy the spool up and throttle response of a small turbo and still get the big top end power you're looking for. Rated at 700 RWHP, this is the ultimate combination for dual purpose applications. If you are towing during the week, and sled pulling on the weekend, the 63mm VNT Cheetah is just the ticket.
100% Stock Appearing. This turbocharger uses the stock housings with updated internals. This allows you to keep all factory systems intact yet allow you to safely run 40-45 PSI of boost. 
These turbochargers are built with genuine Garrett Turbocharger parts. They feature upgraded shaft bearings and 360 degree thrust bearings. No other drop in replacement aftermarket VNT turbo on the market can offer you that.
These turbochargers spool like stock, thanks to the variable nozzle technology (VNT) which allows the turbo to act smaller upon spool-up and then open up to flow more exhaust on the top end.
Brand New
63mm/71mm
No Core Charge
Faster Spool-Up
Drop-In Replacement
2.5" Work Stock Legal
Broader Torque Curve
Note:
 Aftermarket tuning, and high flow exhaust are required. 

Application Notes: 
Will not fit Kodiak/Topkick models. 
LMM model requires
drivers side transmission dipstick & dipstick tube. 
2004.5-2005 LLY models require
Vane Position Sensor Adapter. See below.
Not available for sale in the state of California
Click here to read Emissions Notice
.